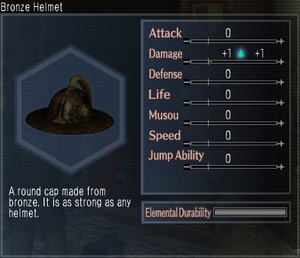 "Gear" is the overarching term for head, torso, arm, and foot equipment, and capes.
In the table below, each piece of gear will have its unique stat(s) listed first, then BONUS denoting how many stats, spread out over how many categories. Bonus stats never overlap with unique stats.
The example above indicates that the particular piece of equipment would have 2 points spread out over 2 stats, or in other words +1 to two different stats.
Trending pages
All items (153)
A
B
C
D
F
G
H
K
L
M
N
P
R
S
T
W